Gone are those blissful hot Summer days spent holidaying with the family, creating everlasting memories as you drank pina coladas by the pool of some fancy, hoity-toity getaway. Doesn't sound like your summer? Nor mine, still we can dream and there is plenty more time for us to dream as the seasons roll past. Just think, summer is with us again in just 7 months!
Now, as the leaves begin to fall, the days get shorter and temperatures plummet, we find ourselves in the midst of Autumn, hurtling our way towards another cold, bleak Winter that Melbourne is renowned for. Sounds awful doesn't it? Not for me though, I'm one of those people who love the seasons that Melbourne has to offer.
What we should do at this time of the year is prepare ourselves for the cooler months and so here I've devised for us yet more chores we can add to our endless array of cleaning lists:
Clean and Maintain Gutters – should be cleaned at least twice a year. The job can be dangerous so it may be wise to call in the gutter cleaning professionals
Caulk and weather-strip doors and windows
Store away outdoor furniture
Sweep and inspect the chimney. Again a task that may be left to the professionals
Steam clean the carpets if needed
Clean your PC
Clean any marks on the walls
Wash all windows
Now may be a good time to rotate the mattress
Clear out your shed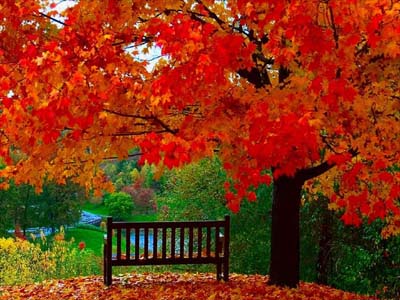 And don't forget, while you prepare for the coming Winter make sure you take some time out to enjoy the beauty of Autumn.