This time of year you'll notice Melbourne arising from its winter slumber. Gone are those frost bitten mornings and short lived days. Nature has revealed to us new life, growth, colours and perfumes. Spring is here.
To truly experience springtime in Melbourne one can simply smell the roses, immerse oneself in Melbourne's Spring Racing Carnival, suffer from bouts of hay fever, as I do, or you could always commence that often long postponed spring clean.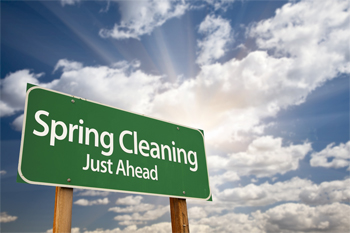 With this in mind, let me share a few tricks of the cleaning trade to help make that spring clean successful and bring light to your home.
Where to start? I like to begin by de-cluttering. Target the closets, bookcases, cupboards. This task can be immense on its own, so try not to get overwhelmed by doing to much at once. Do one room at a time.
When cleaning it is best to work from the top down and inside to outside. This avoids the common mistake of getting what you have just cleaned dirty again. Remember one room at a time and once you have completed that room and see the finished results you are bound to be emboldened and ready for the next task at hand.
Be sure to dust before vacuuming or cleaning the floor. We tend to use extendable lambswool dusters to assist in those hard to reach places. Household rags are very useful to spray and wipe surfaces.
Get rid of those ugly marks on the walls and cabinets, use sugar soap in a bucket of clean water and wash them down with a cloth before wiping dry. Walls free from marks gives the house a terrific lift and may even delay you that inevitable trip to the paint shop.
Steam cleaning your carpet and upholstery is essential at least once per year. If getting the professionals in is not in your budget then DIY by renting the equipment from your local supermarket.
One last tip, do yourself a favour and invest in a pair of good rubber gloves to protect your skin and nails. Now it's time to get cracking and dare I say it, happy cleaning!