And now, live from Melbourne, Australia, it's The Late Night Show with Kev Wilson! Kev's guests tonight are Kylie Minogue, Ricky Gervais, Paul Grabowsky and the orchestra, and little old me Steve Hill. And now say hello to Kev!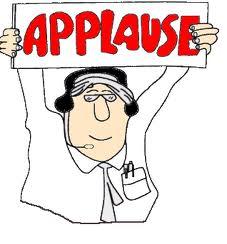 Thank you, thank you, you're all too kind. Thanks Steve, we've got a big show tonight but before we get started, you may not be aware but as well as being a mega talk show host I've also had a successful career for many years now, in the cleaning industry, with Hillson Cleaning Services.
I've managed to do this by ensuring my clients' businesses are reliably cleaned and done so to the highest standard, whilst maintaining a competitive price.
Of course we had to start somewhere.  In the early days Hillson Cleaning consisted of just myself, business partner Steve Hill and our wives Tania and Leanne respectively.  The four of us took on our first cleaning job at a gymnasium, our services being required 7 days a week all year round.  We then migrated into builders cleans, hard work but gained valuable experience and a good grounding for any cleaner entering the industry.
Over the years that followed, the business expanded as we took on more commercial cleaning contracts.  Our role began to transform from principally cleaning to now managing our business administration, its operations and marketing.
Over the coming weeks I'll be giving some tips on how to get started in the cleaning industry, problems you may encounter along the way, how to go about gaining new clients and very importantly, how to retain and keep your customers happy.
Coming up next: The Top Ten Cleaning Tips – but first a word from our sponsors…