Every business manager aspires for their business to run smoothly, be managed professionally and to achieve their desired success. To have all aspects of their business work in unison to deliver a product; a vision; a service that equates to excellence.
None of this is possible without the proper expertise and know how. One must rely on all the skills found throughout the organisation to bring about the best results for the company. Of course, should any of the required skills be lacking, the void can be filled by either selective recruitment or by seeking out a business that is highly qualified in that particular area and have them seamlessly fulfil the role.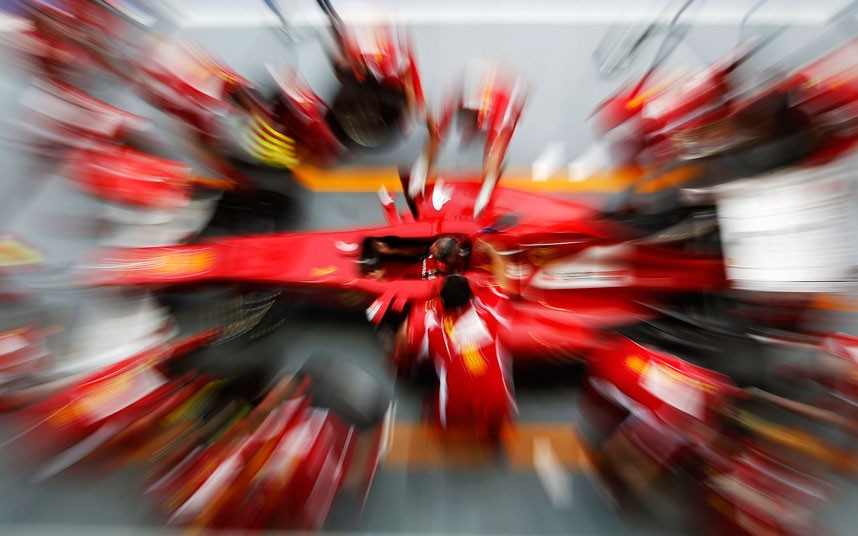 Let's think of a Formula 1 Grand Prix Team, where members of the team perform very different but equally pivotal rolls. Where no member of the team is more important than the other. Sure, the driver stands on the podium at the end of the race to receive the accolades from the fans but without the F1 team that surrounds him that spot on the podium would be out of his reach.
The drivers ultimate success relies on his team.
So how does cleaning your business relate to F1 and your ultimate success? I'll get to that shortly.
First, let's presume you're the Team Manager of a Formula One Team. A highly competitive sport. How would you manage to achieve success? My guess is you'll employ those you can be confident will give you the best possible results. You'll hire the best Engineers to design a vehicle that can make your vehicle competitive. Seek out highly trained and experienced Mechanics to maintain the vehicle to its optimum performance. Also, entice the best F1 Driver who can use his skills to steer your F1 Team to victory.
As a Team Manager you've done well, hired the best, success is assured. Only one thing, where's your Pit Crew. At scheduled pit stops the team's Pit Crew services the car as swiftly as possible, completing a number of different services meticulously, with precision.
The Pit Crew is critical to performance and success.
Now I've reached the nub. I consider cleaners of your business as forming an important part of your Pit Crew.
Believe it or not, providing a clean working environment will benefit your business in reaching its goals. Providing your staff with a pleasant place to work will improve company morale, productivity and excellence. It will also heighten your image in the eyes of your valued clients.
So, when next looking for experienced and professional cleaners to clean your business, remember to think of them as part of your Pit Crew. Playing a pivotal role in keeping you and your Team on track to achieving the ultimate goal.