Given the busy period we have encountered, I would like to start off the New Year with a few important messages.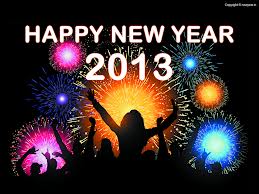 First, I would like to thank all Hillson Cleaning staff who worked during the holidays to help keep our clientelle satisfied, the period went by with barely a hiccup. Your efforts and dedication are acknowledged and appreciated.
To our clients, may you have a happy and prosperous New Year. Be assured that we realise that you are our greatest asset and it is to our advantage to fulfil your every need. This is why in 2013 we will do our utmost to surpass your expectations and provide you with a cleaning service that you can rely on.
To those businesses throughout Melbourne who are disappointed with the service provided to them by their current cleaners, it is time to begin the New Year with a fresh start. We would appreciate the opportunity to give you the professional cleaning service we know you deserve. 
Finally, 2013 promises to present Hillson with as many opportunities and challenges as last year, and I look forward to working successfully with all staff to achieve our goals.