'Tis the season to be jolly'… Yes, it's that time of year again. Santa's Ho-Hoing, whilst children count down the days in anticipation for that special day of the year. Christmas Day.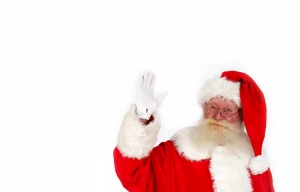 Christmas in the cleaning industry is our busiest time of year. As we specialise in the hospitality industry our cleaners have to step up a gear.
Of course for everyone the lead up to Christmas can seem like there just isn't enough hours in a day. There's the obligatory christmas shopping. Trying to find those perfect presents for family and friends in the overcrowded shopping centres, with the overcrowded car parks.
There's the office luncheons and parties where we tend to overindulge ourselves in food and drink to excess. This tends to be repeated on Christmas Day among family and friends.
Otherwise known as the 'silly season' this time of year everything seems chaotic, so I thought a few helpful tips maybe warranted.
Make a list of all the gifts you wish to buy before you go shopping
Try and get your Christmas shopping done early, don't leave it till the last minute
If planning a Christmas luncheon at a restaurant then make sure to book early
Enjoy yourself at the office party but try not to be the one wearing the lampshade on the head or crying in the washroom
Don't drink to excess and don't pig out, know your limits
If preparing Christmas lunch/dinner at home don't do everything yourself – delegate tasks to other family members
From everyone at Hillson Cleaning have a Merry Christmas.