WhIle the worlds focus is currently directed firmly on London 2012, perhaps it's time for us at Hillson to reflect on some of the ideals of our great athletes and how those ideals may in turn relate to our own business and future success.
An athlete expels blood, sweat and tears in order to reach their ultimate goal of a berth at an Olympic Games. They will toil for hours on end, year after year, determined to succeed; hone their natural abilities; maintain focus and direction; sought out guidance; surround themselves with experience; implement regimented schedules; take advantage of new technologies; compete against rivals to improve competitiveness; and visualise success to achieve the result they yearn for.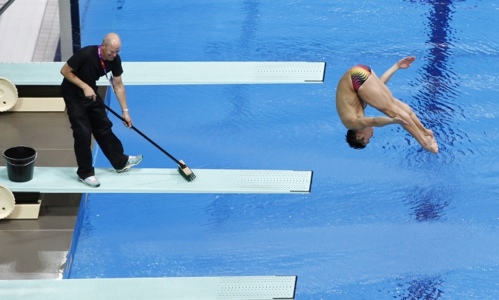 The objective of the athletes gruelling training and preparation is designed to get the edge on their competition. To prepare for that moment in time when all they have worked on over the years will come together to enable the athlete to perform at their optimum.
It takes 20 years to become an overnight success.
Being successful in business will require many of the same attributes. Possessing that determination to succeed; attaining and enhancing our skills; guiding staff and passing on ones own experience; implement staff routines that will achieve results; search for and introduce technologies that will smooth-line business procedures or attract customers; learn our rivals strengths and weaknesses; and visualise our future success.
Let's endeavour to do our best and become the Office Cleaning Gold Medal favourites.