It's the beginning of the new financial year so it's time to square off the ledger, take stock and focus on what's ahead for the business.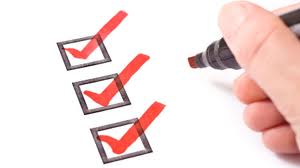 Hillson remains a family run business that specialises in providing that personal touch to its customers. Whilst our customer base expands It's our faith in our highly trained cleaners, their regular supervision, the use of quality equipment and products that give us the confidence and strong belief that we will maintain our customers satisfaction and loyalty.
Whether your business be a commercial office, educational institution, medical facilty, in the hospitality or the retail industry, Hillson has the solutions to ensure high quality standards of public health and cleanliness in the workplace.
And here's to TFU, our newest customer. Be assured our mission is to ensure yours and all our customers satisfaction. You won't be disappointed.